I was extremely impressed with the skill level, knowledge, ability to answer questions and excellence of the presenter and the scaffolding and progression of the workshop. Awesome, thank you. 
Very knowledgeable presenter, communication skills were excellent, demonstrations and information were delivered at appropriate levels, thought provoking and inspiring discussions happened throughout the day. Thanks Dan. 
This course is designed to introduce physical education teachers, coaches, and sports teachers to the fundamental concepts and training principles of parkour for use in a managed school setting. This course certifies a teacher or coach to incorporate elements of parkour training into a rounded and regular physical education curriculum as part of the Parkour For Schools Programme.
Why Parkour?
Parkour is an incredibly powerful and flexible tool for getting young people of all ages in schools physically and mentally active.
Parkour practice builds all the components of healthy development including strength, mobility, coordination, agility, proprioception and balance in flight, cardio-vascular fitness, muscular endurance and power, while also developing resilience, confidence, problem-solving skills, mental health, community values and self-discipline.
Parkour also provides a way for young people to engage with and learn to manage risk and fear – vital abilities in any young person's development process.
Key Details
This is a full two day workshop.
14 & 15 November // 09:00 – 17:00
Cost: US$549 (excluding 4% registration fee)
Presenter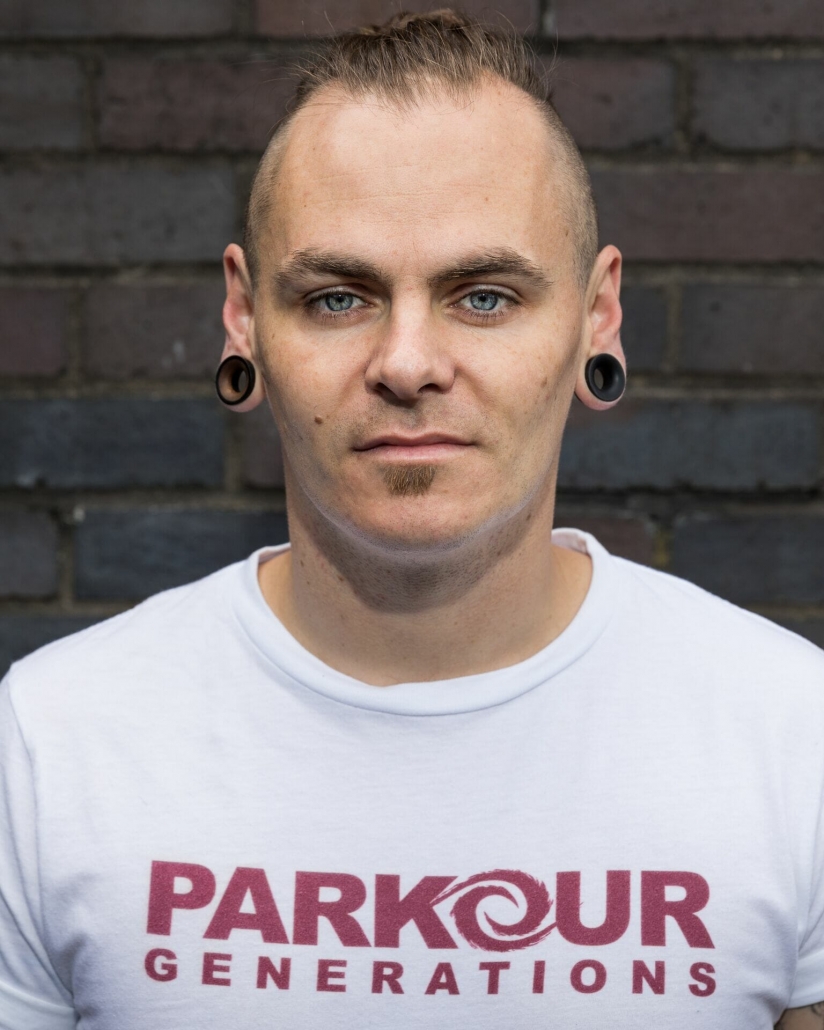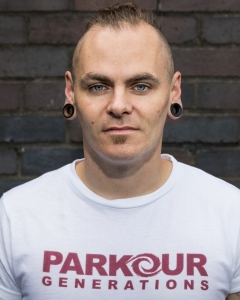 Chris Grant has been on a mission to get people moving and improving since starting Parkour in 2004 in Scotland.
Launching Glasgow Parkour Coaching in 2008 as one of the first Parkour teaching organisations in the world, Chris has been at the forefront of development of Parkour education, particularly within Youth Work and the Arts.
Chris has worked globally with challenged communities bringing Parkour to young people and educators in the Carribean, USA and Europe with a number of organisations such at the British Council, Prince's Trust and National Theatre of Scotland.
He now heads up Parkour Generations Glasgow, is Programme Manager for Parkour for Schools and also works in the third sector for a leading mental health organisation as Education and Young People's Officer.
Course Materials Provided
Teaching Resource Action Pack
Movement Prep Pack
Starter Lesson Plans
You Will Learn
The course is built around the principles of Discovery, Challenge and Play to build physical literacy and mental health in young people.
You will learn:
How to apply parkour as a concept: Core principles and values. History or parkour and notions of exploration, challenge and adaptation and the methodology of practice.
How to transition young people from play-based to adventure-based training: distributed practice to blocked practice.
How to warm-up: fun, effective ways to prepare groups of young people with our Movement Prep activities and resource pack.
Foundational movement skills of parkour, including:
Quadrupedal locomotion
Vaults and passing obstacles
Jumps and landings
Rolling
Climbing, traversing and brachiation
Mobile balance and precision training
Teaching points, progressions, adaptations, extensions, support.
The importance of building attributes over technique: why qualities of movement – balance, agility, co-ordination, spatial awareness, fluidity, instinctive movement – are more important than specialized techniques or sport-specific skills for long-term health and physical literacy.
Implementing health and safety for parkour training: the importance of exposure to risk for healthy physical and mental development, avoiding unnecessary hazards and training safely.
Teaching leadership and supporting skills through parkour: how to enable peer-learning and build communities of young leaders through values-based practice.
Combinations and the use of game-based learning: How to utilise the day's learned movements in combination to create routes of movement which encourage practise of a variety of movement types and techniques. Focus of the concept of fluidity and unbroken movement.
How to adapt classes to outdoor spaces: the importance of varying terrain and exploring outdoor spaces for mental health, and how to utilize the Parkour For Schools Portable Equipment.
Psychosocial development: how to build resilience, social interaction and community through task-oriented practice.
Progression
This Instructor Course enables a physical education professional to initiate and lead the Parkour For Schools Programme operated by any school. The course can be built on by attending Parkour For Schools Continuing Professional Development (CPD) days, accessing more lesson plans and teaching aids to help you stay updated and provide great content all year round for the students.