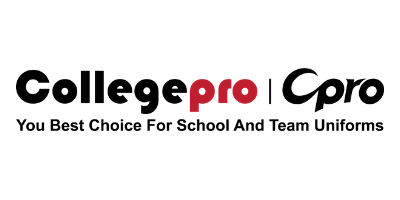 Guangzhou Collegepro Trading Co., Ltd. was established in
2009,specializing in high-end clothing customization services for various international schools, and it has its own exclusive brand– CollegePro.
Guangzhou Collegepro is located in Tianhe district, Guangzhou, and has a self-operated factory in Dongguan. It can quickly complete a one-stop private customized service from independent design, production to sales service. Collegepro major businesses include school uniforms, sportswear (soccer suits, basketball uniforms, and football uniform), bicycle wear, swimwear and other professional sports jerseys etc. Collegepro has cooperated with all
types of sports clubs throughout the country and more than 100 high-end international schools.
With high-quality service and products, we are recognized by most international schools, such as Harrow British International School, Dulwich International School, British School of Beijing, Aisha Alien Children's School, Guangzhou Sacred Heart, Macau International Schools, Hong Kong West
Island Middle School and other large international schools. They have established long-term friendly cooperative relations with our company. At the same time, we are also actively exploring overseas markets and have
established good relationships with international schools in New Zealand, Australia, Japan, Korea and the United States.
We will take advantage of the trend to improve ourselves so that we can help more schools to be better. We will continuously develop new products, and provide more comfortable and high-quality services for schools in different regions.