What PE Teachers, Coaches, Athletic Directors Need to Know
Optimising Adolescent Female Health Education and Girls Performance in Sport
Date and Time
13th September 2023
The session takes place between 16:00-20:00 GMT+8
Sessions are recorded for later reference
Price (USD)
$150USD for one ticket

$125USD for two tickets

$99USD for three to five 

$88USD for six to eight 

$77USD for nine or more
Certification Price
$250USD Per person (in addition to workshop price)
Certification is an add-on to the base course. To become certified candidates must first attend the workshop and then submit the required work/evidence to an assessor.
Reference Times
London - 8:00
Cape Town - 10:00
Dubai - 12:00
New Delhi - 12:30
Bangkok - 15:00
Hong Kong - 16:00
Seoul - 17:00
Sydney - 18:00
Add your city
64% of girls miss school because of their periods (not just PE classes) 

41% of 14-16 year old girls say that their periods stop them from participating in sport




Clothing and bra fit are regularly cited barriers to participation with new research also showing impact on athletic performance

60% of women experience at least one pelvic floor symptom within their lifetime yet only 1/12 women seek help for symptoms

On average women experience 7 menopausal symptoms lasting around 7 years and many drop out of the workforce as a result.

A lot of these outcomes are changeable with good education and information yet 80% of teachers feel they don't have the knowledge or confidence to teach on these sensitive topics 
Joint Dynamics Evolve's passion is to demystify this area and empower those working with adolescent girls to improve awareness, understanding and confidence in addressing these issues to improve overall health and performance. Improving education around menstrual health is a high priority worldwide both in mainstream education and for high level female athletes and promoting the discussion and elevating the conversation is a great place to start. However, the inclusion of pelvic health topics within the school curriculum is a newer initiative following recent guidance and media exposure and resources are few and far between. Our goal is that all girls leave school feeling empowered and equipped to manage pelvic and women's health 'life events'.
This workshop will provide education to teachers on these topics and provide real life lesson examples with resources ready made for immediate implementation in the classroom. 
We will unpick what is normal for the menstrual cycle, what symptoms may occur and how to manage, how we can use this information to get the best out of our bodies, what impact this can have on sport, performance, recovery and health and how to understand this to get the most out of female athletes whether that be to improve general health, attendance in school and well-being or to optimise high-level athletic performance. The workshop will guide you in how to teach breast and pelvic health topics in a secondary school curriculum, how to support adolescent females through these transitional years and equip them to confidently manage their own health in order to maximize their potential.

How to teach; pelvic floor anatomy, normal bladder and bowel function, pelvic health changes through the lifespan, pelvic floor exercises, how to prevent dysfunction in later life and when to seek help

Recognise the effects of menstruation and poor breast support on female participation in sports and implement strategies to help educate and inform on these topics 

Learn how to screen for Relative Energy Deficiency in sport

Present research from international schools and explore the ways in which we can improve female health education in order to improve young women's confidence, participation in sports and uphold international guidance

Discuss and highlight ways in which you schools can implement different strategies to improve awareness of and dissemination around these topics in practical ways

You will receive a number of useful teaching resources on these topics for immediate classroom use
Time
Item
16:00

Opening Keynote – Context Setting

16:40

Problem based learning scenarios in small groups

16:50

Breakouts in to model lessons – participants rotate though three lessons
1.) Menstrual Cycle
2.) Pelvic Health
3.) Bra Fit

16:55

Breakout #1

17:40

Breakout #2

18:25
Breakout #3

19:10

Impact on Teacher Whole School Implications

19:40

Problem Based Scenario

19:50

Q&A

20:00

Session Ends

Requirements
To obtain certification the participant must:
Attend session & participate in all activities and discussions.

Send an action plan / curriculum unit to improve the schools provision for women in sport/female health education. The plan should be submitted by email as a PDF or a link to a Google Doc with a cover email which includes a reflection on the development of the plan 
Timeline
Due date for submission of the plan is three weeks following the workshop. 
Feedback will be provided within two weeks of the due date. 
If you would like to signup for the certification after attending the workshop this is possible within two weeks of the workshop, but it does not impact on the due date for the work.
Benefits of Certification
Able to call yourself "PHASE Female Health and Girls in Sport Certified "

Digital Badge & Email Signature Graphic

Coming soon: Blockchain based digital credential

Profile on PHASE Website 
Frequently Asked Questions
How many hours or work is the certification supposed to take?
How long it will take to complete an initiative will depend on if you are starting from scratch or adapting an existing document based on what you learned in the workshop. For some this might be a relatively short period of time for others it could take longer. We would estimate between 2-5 hours.
How is the work assessed? Is there a minimum "score" to pass the certification?
You will receive feedback based on rubric below in which you need to attain "meets" on all elements. There will be no "score" issued
Are resubmissions allowed?
Resubmission is allowed for a $50USD resubmission fee.
Can I submit a plan that I have worked on collaboratively?
Yes but you need to clearly explain in your cover reflection what your direct contribution was. 
Jenny Fielding
Women's Health Physiotherapist, Joint Dynamics Evolve
PHASE
Jenny is a Specialist Women's Health Physiotherapist and Director of the Women's Health Team at Joint Dynamics Evolve.
She graduated in 2008 in London and initially worked in the NHS before touring with the Ballet as Lead Physiotherapist. She now specialises in the management of females across all life stages from menstrual irregularities and pelvic pain, through pre-post-natal to peri- and post- menopause. She treats a variety of conditions including stress incontinence, prolapse, overactive bladder, faecal incontinence, sexual pain, vulval pain issues, pelvic pain, lumbar pain, breastfeeding-related clogged ducts and is a specialist in diastasis and abdominal wall rehabilitation.
She has a particular interest in education and empowering women to learn what they need to know about their bodies, how to work with their bodies and when and where to get support. With her team at Evolve she wants to improve access and awareness on Women's Health topics in the hope the next generation will not be saying 'Why did no one tell me?"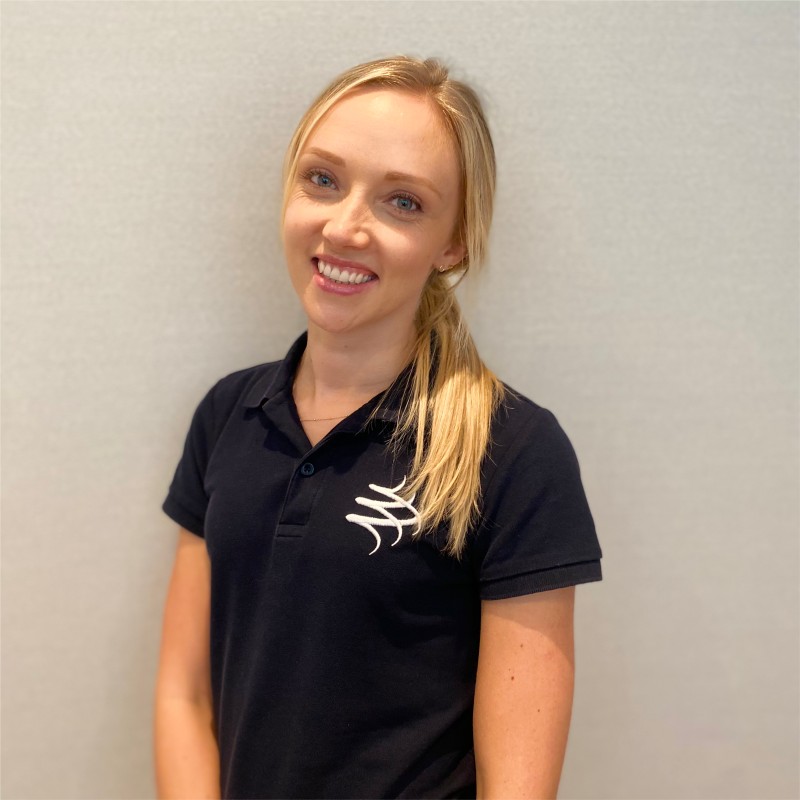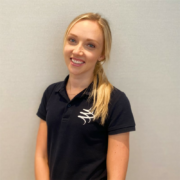 Hayley Iwaszko
Sports Therapist, Joint Dynamics
PHASE
Hayley is a Sports Therapist from the UK, where she lived, studied and worked until moving to Hong Kong in 2018. She graduated from the University of Bedfordshire in 2010 has worked within the NHS, the England Women's National football team and most recently with the Olympic and Paralympic athletes of Hong Kong at the Hong Kong Sports Institute.
Working at the Hong Kong Sports Institute for over 3 years has granted Hayley exposure to all kinds of sports; from Triathlon and Squash, to Equestrian and Fencing along with the opportunity to travel to overseas competitions and attend training camps.
Through her past experience working with women in multiple sports, and having recently completed the pre and post-natal course for trainers at Joint Dynamics, this has further influenced Hayley to want to work more within this area of women's health.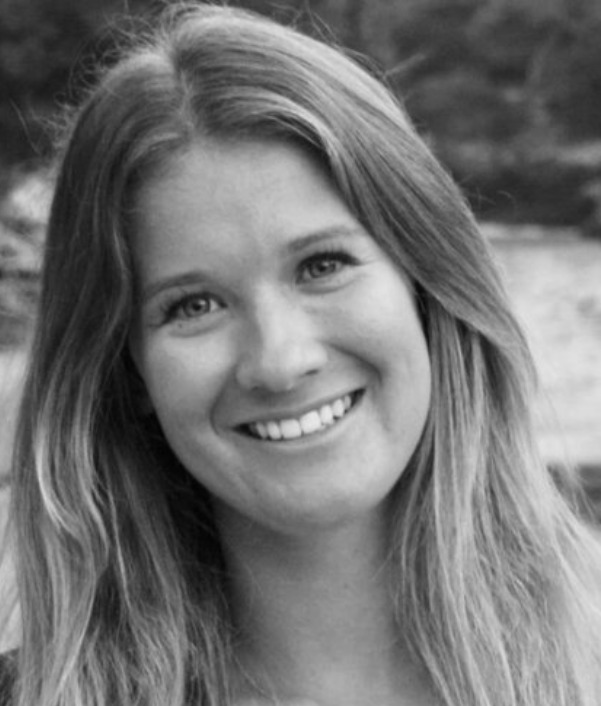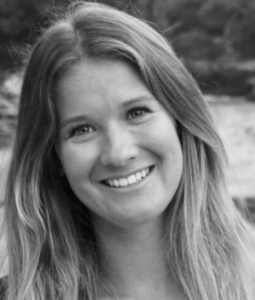 Katy Megson
Specialist Women's and Pelvic Health Physiotherapist, Joint Dynamics
PHASE
Katy is a specialist women's and pelvic health physiotherapist who is passionate about providing expert treatment for women of all life stages from pre-pregnancy to menopause and beyond. Katy is experienced in treating women with a wide-range of pelvic floor conditions such as incontinence, urgency, overactive bladder, pelvic organ prolapse and persistent pelvic pain as well as supporting women through their child-bearing years by treating and preventing pregnancy-related musculoskeletal conditions including back pain and pelvic girdle pain as well as delivering postpartum or post-operative rehabilitation including abdominal rehabilitation. Katy is also experienced in using therapeutic ultrasound to treat clogged ducts and mastitis.
Katy is originally from the UK having graduated from King's College London with a first-class degree in Physiotherapy. She has since gained extensive experience working within women's health at some of London's leading teaching hospitals, most recently in the Urogynaecology team at University College London Hospital. She also enjoyed working privately in clinics in Southwest London, Harley Street and the Portland Hospital for Women and Children before moving to Hong Kong in 2021!
Outside of physio, Katy is a keen runner, hiker and Pilates lover and is currently enjoying training for her first trail ultramarathon although she is still adjusting to the Hong Kong climate! When not at Evolve she can usually be found exploring Hong Kong's trails and beaches. Katy understands the importance of keeping you doing the things that you love and is dedicated to working with you to develop an individualized rehabilitation programme which aims to fulfill your personal goals!
Other Workshops in PHASE Workshop Series